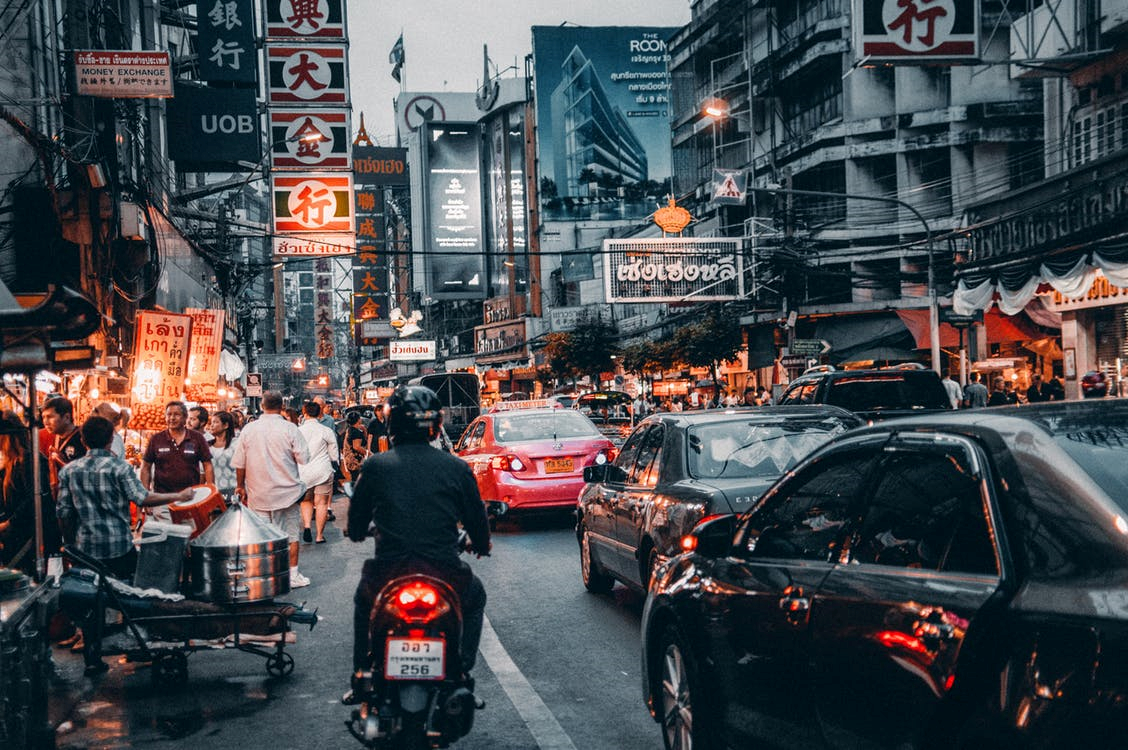 Business with bad people is a fact of life. Most people live their lives never having to deal with them. Many of those who have to like to think there's no compromise with them. But if there's one thing I know, it's that you can't get rid of them all. The best you can hope for is a negotiated compromise with the least worst, even as you do your damnedest to remove the ugliest.
My client knew that too. He didn't tell me anything, of course, but he didn't have to.
The driver dropped us outside a restaurant. Barely legible Chinese characters scrawled across the glowing neon signboard. It took me a moment to recognize the ideograms; they read 'Shanghai Bund Eatery'. A long line of customers waited more or less patiently outside. Most were Thais and assorted Westerners; of actual Chinese there were none. Probably not authentic Chinese cuisine then. A bespectacled dwarf monitored the queue, ducking inside every now and then.
Two people flanked the door. Both were orcs. While they were dressed in the restaurant's uniforms, they were not tending to the queue. They simply stood and watched the street. A brave soul walked up to one and asked something. The orc growled at her, and she retreated back in line. As we approached, I noticed they wore low-profile lapel mics and earpieces. Their shirts were oversized, their pants loose, and they had low-cut boots with reinforced toes. They also wore what looked like a bangle on each wrist; common orc jewelry, even for make, but in my Second Sight, what was left of it, the bangles glowed with mana. The orcs kept their hands low, near their waist, and the one on the left absently patted his hip.
The one on the right stared at my client as we approached. The client stared back. The orc snorted, moving from a stare to full-on mad-dogging.