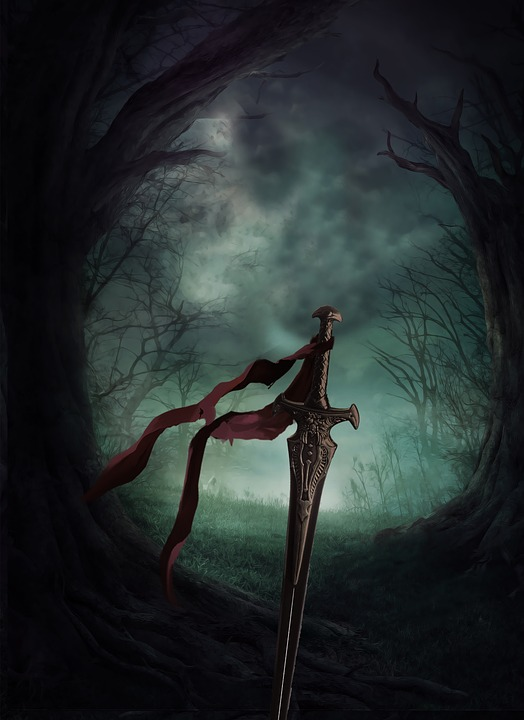 Modern technology was a wonderful thing. During the daylight hours Beringer planted tiny glasses around the necropolis, rigging them to alert him when they spotted motion. As the necropolis closed, he hid himself away inside an unused mausoleum and waited for nightfall.
The taint of the Void was upon this place. Flowers lay scattered on the flow, shriveled and brown. The hexagram on the wall was scratched and faded. The tombs were empty; scuff marks around them revealed that they had been opened recently. He scattered a generous handful of powdered aetherium on the floor and the sign, and retraced the hexagram with his finger. Light poured forth from the symbol, clearing away the corruption in the room.
He found a comfortable spot, set his telecrystal on the floor, and waited.