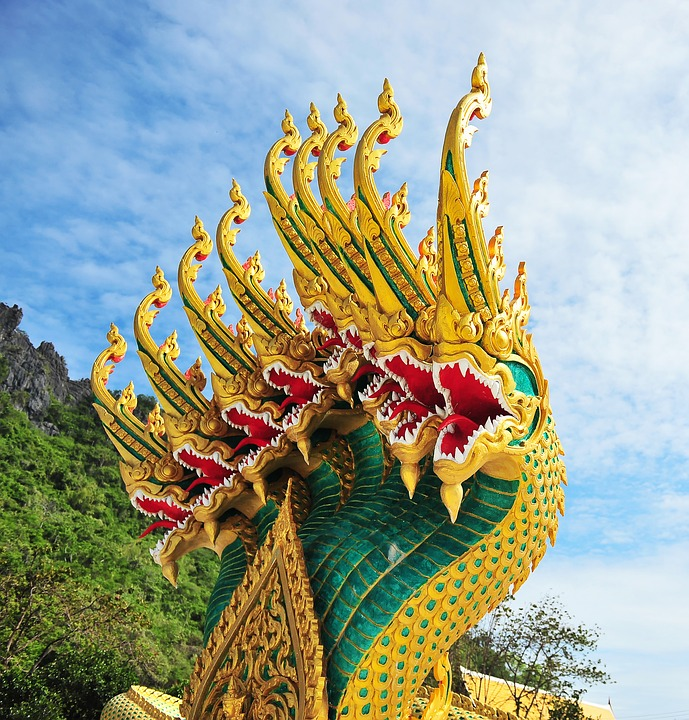 I spend the following morning preparing for the inevitable.
When I wake up, I meditate and run through a panoply of deep breathing and energy exercises, leaving my body warm and humming. I lay out candles and water at my altar, dedicating them to the Buddha. I restrict myself to nuts and granola for breakfast, and I prepare vegetable stew with eggs for lunch.
Pure, but not too pure.
I layer on shield after shield on myself and my home, replenishing and reinforcing the ones expended during the encounters with the nagas. Then I take a piece of paper, a paint brush, and a set of watercolour tubes.
Magic is the art of impressing your will into the universe. The first step is to understand your will. I frame a statement of intent in my head, expanding and paring it down, until I'm satisfied. Then I translate it into a sigil, a visual representation of my intent.
I dip my brush in a pool of black ink, touch the brush to the paper, and draw. Sharp jagged lines flow into swooping curves and back again, zigzagging down the length of the paper before curling back up again. I lift my brush from the paper and feel the energy humming from the paper, waiting to be released.
The sigil is my backup plan. Just in case everything goes wrong.