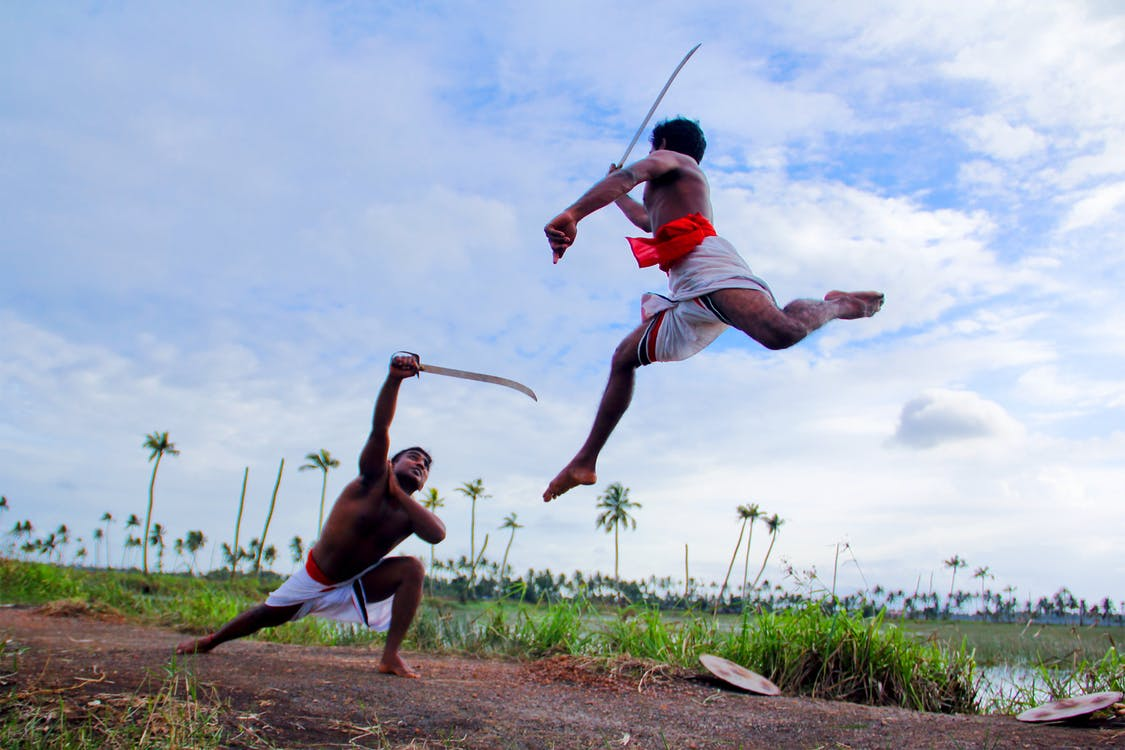 Our art is
The rending of flesh;
The breaking of bones;
The tearing of nerves;
The domination of wills.
Our art is
Steel scribing perfect arcs;
Wood smoking on impact;
Survival in a lightning shuffle;
Strength through motion.
Our art is
Eight angles of attack;
Eight million methods of combat;
Infinite ways to wrestle, crush, maim, kill;
One blinding road to life.
Come and dance.
The riddle of
Steel
Wood
Bone
Brains
Awaits.
Come and see
where the soul resides
at the point of the blade.
--