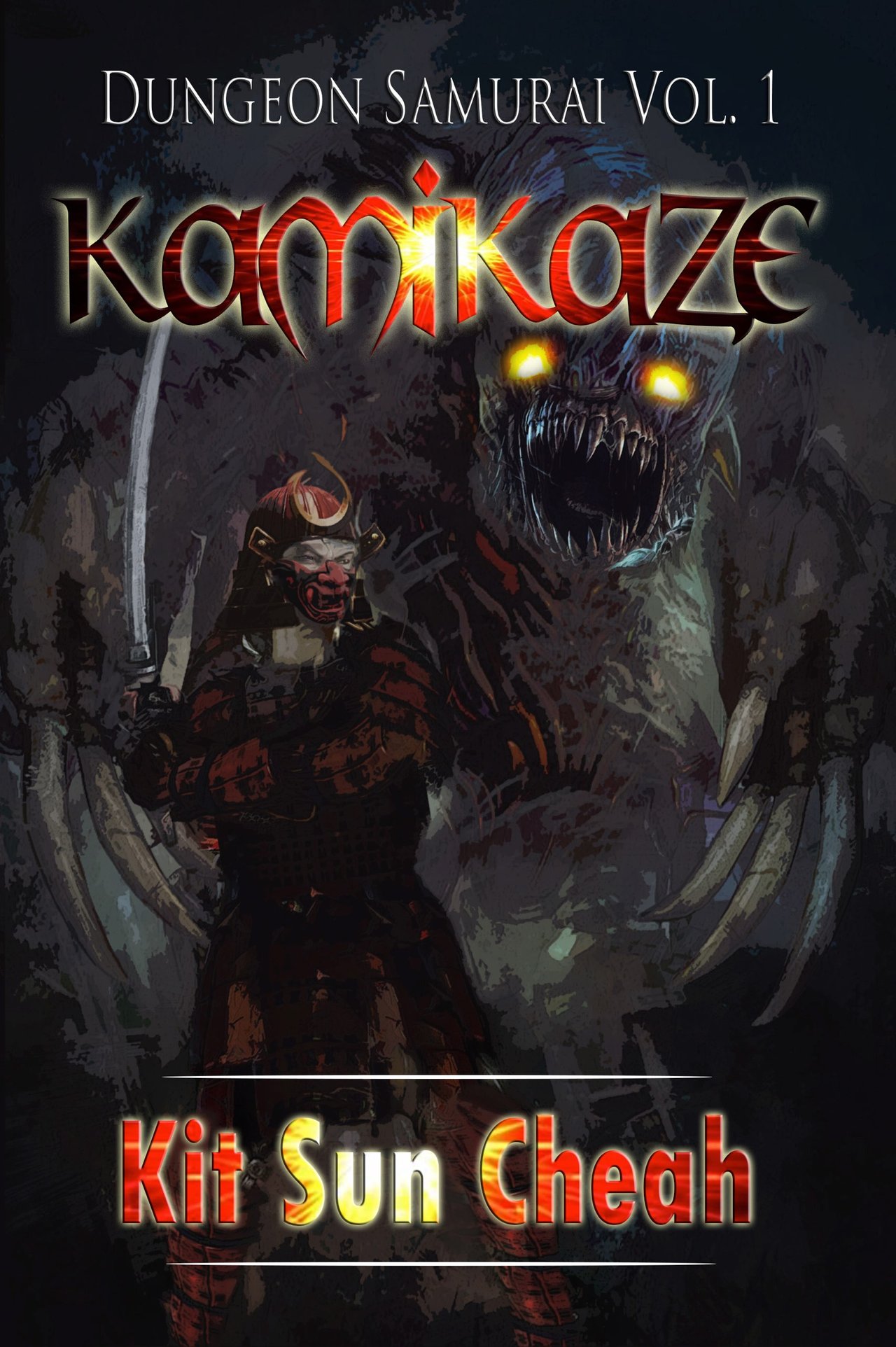 Yamada Yuuki is an ordinary college student with an extraordinary hobby: the classical martial art of Kukishin-ryu. Until one fateful day when a demon rips through the fabric of space-time, abducts everyone in his dojo, and transports them to another world.
To return home, Yamada and his friends must join forces with other displaced humans to conquer the dungeon that runs through the heart of the world. Standing in their way are endless hordes of bloodthirsty monsters and countless traps. Armed only with steel, faith and guts, they must battle their way through the winding catacombs to confront the demon waiting at the bottom floor.
Yamada was once a student. Now he must become a samurai.
---
It is my great pleasure to announce that my latest novel
DUNGEON SAMURAI VOL. 1: KAMIKAZE
is available for preorder
exclusively
on Amazon!
DUNGEON SAMURAI VOL. 1: KAMIKAZE will go live on 28 May. But the paperback is already available, and you can preorder the Kindle edition. The product of a successful Kickstarter campaign, DUNGEON SAMURAI is the tale of a harrowing, blood-soaked death march through a labyrinth filled with monsters and traps in a desperate attempt to defeat the demon lord of a world of death. if you love
Darkest Dungeon
, old-school
Dungeons and Dragons
and dark fantasy isekai stories, DUNGEON SAMURAI is perfect for you.
If DUNGEON SAMURAI is up your alley, pick up volume 1
now
!